The MaxDome II dome controller provides flexible, fully integrated observatory dome control. Features include:
ASCOM-Standard dome and telescope interfaces
Support for Automadome
Slave dome rotation to your telescope
Rotation-only and full shutter-and-rotation systems available
Single or dual shutter operation, with sequencing
Wireless shutter control – no unreliable sliding contacts
Direct confirmation of shutter open/closed state
Safety interlocks automatically close dome upon loss of data from PC
Park-before-close option to avoid mechanical interferences
Manual override controls for shutter and rotation control
Auxiliary auto-close inputs for Boltwood Cloud Sensor or other observatory protection hardware
Easily adapted to custom or commercial observatory domes
Directly compatible with Sirius Observatories
Directly drives 12VDC motors up to 5A. Can operate other motor types through external relays.
Field-upgradable firmware
A full MaxDome installation includes two identical controller boards. The main board, which controls dome rotation, connects to the controlling PC. A second identical board, riding on the rotating dome and powered by a solar-charged battery (not included), operates the shutters.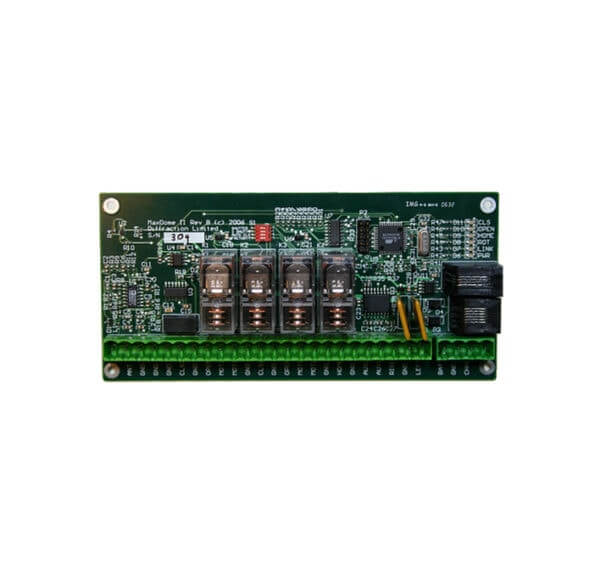 A wireless inductive link provides constant communications between the two boards, allowing for full control and status monitoring. This eliminates the need for clumsy and trouble-prone electrical contacts.
MaxDome Block Diagram
MaxDome II Software/Drivers
MaxDome II Software/Drivers and user manual are distributed on a USB stick included with the product.