Help me choose a telescope!
If you need help choosing a telescope, try our simple guide below, or if you have more advanced needs click on the button for customized assistance from our team.
Help me choose a telescope!
What's your area of interest?
There is no one telescope that does everything. Help use understand what your main area of interest is. We may also recommend products other than telescopes that might be of interest.
Something for my younger kids (age bellow 10)
These telescopes are particularly good for younger children, they are designed to be attractive for young children and are easy to use.
I want something for me or for an older child (Above 10 years of age) but not too complicated
Telescopes suitable for the beginner but targeted for adults and children above the age of 10. The recommendations include spotting scopes that used for land use and occasional space use.
I want something for for watching birds and nature
Perfect for birdwatching, bee keeping and general land use. Spotting scopes have higher magnification than binoculars and are designed to fit on a tripod. They also generally have a larger aperture which makes them perform better in lower light conditions. Spotting scopes mainly differ from astronomical scopes in that the eyepiece shows an image with a correct orientation and the eyepiece is at a more comfortable angle for terestrial viewing. Some spotting scopes can also be used as astronomical telescopes just by changing the diagonal.
I'm on a budget, but still want to see the moon and some interesting things in space
Perfect telescopes if you are on a tight budget but still want to do some basic astronomy. Some of these telescopes even come with a solar filter so you can safely observe the sun!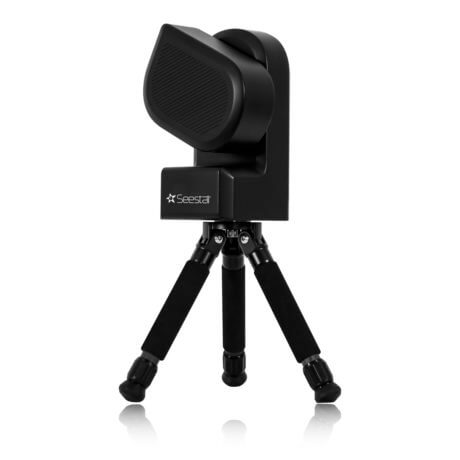 I need something a little more advanced and am interested learning to operate more advanced equipment
You something a bit more advanced but are not yet ready to commit hundreds of Riyals on a high end instrument? These telescopes should be just right for you! They offer more advanced capability at a price point bellow OMR 250.
I want binoculars for astronomy and general use
Binoculars are great multi-purpose instruments. They are compact, you can keep them in your backpack for use at any time and can be used for astronomy, bird watching, marine use and many other purposes.
Products ASC team is excited about now!
Want to know what ASC team is excited about now? This is where you will find what we are most excited about as of now!