Are you ready for an adventure like no other? One that will take you to the heart of nature, where you can witness the majesty of the universe above? If so, then get ready to experience the breathtaking beauty of the summer Milky Way!
The Milky Way is one of the most awe-inspiring sights in the night sky. A band of millions of stars and other celestial objects, it stretches across the sky like a ribbon of light. During the summer months, it is at its brightest and most beautiful, creating a spectacle that you will never forget.
Imagine sitting under the stars on a clear summer night, with nothing but the sounds of nature surrounding you. As you look up at the sky, you see the Milky Way stretching out above you, with stars and constellations twinkling and sparkling in the darkness. It's a magical sight that will leave you breathless.
The best part about observing the Milky Way is that it's accessible to everyone. You don't need any special equipment or training to enjoy this spectacular show. All you need is a dark sky and a willingness to look up and be amazed.
To make the most of your Milky Way viewing experience, be sure to choose a location that's free from light pollution. This could be a national park, a remote campsite, or even your own backyard. Once you're in a dark location, let your eyes adjust to the darkness, and then start scanning the sky for the Milky Way.
As you gaze up at the sky, you'll see the Milky Way shining like a river of stars. It's a sight that will fill you with wonder and amazement, and you'll be struck by the sheer scale and beauty of the universe.
If you have binoculars or a telescope, you can take your Milky Way experience to the next level. With these tools, you can zoom in on individual stars and constellations, and explore the depths of the universe in even greater detail.
But even without any equipment, the Milky Way is a sight to behold. It's a reminder of just how small we are in the grand scheme of things, and yet how connected we are to the universe around us.
So why not make this summer the summer of the Milky Way? Whether you're a seasoned stargazer or a first-time observer, there's nothing quite like the experience of gazing up at the stars and marveling at the beauty of the universe. So, grab a blanket, find a dark sky, and get ready to be amazed by the summer Milky Way!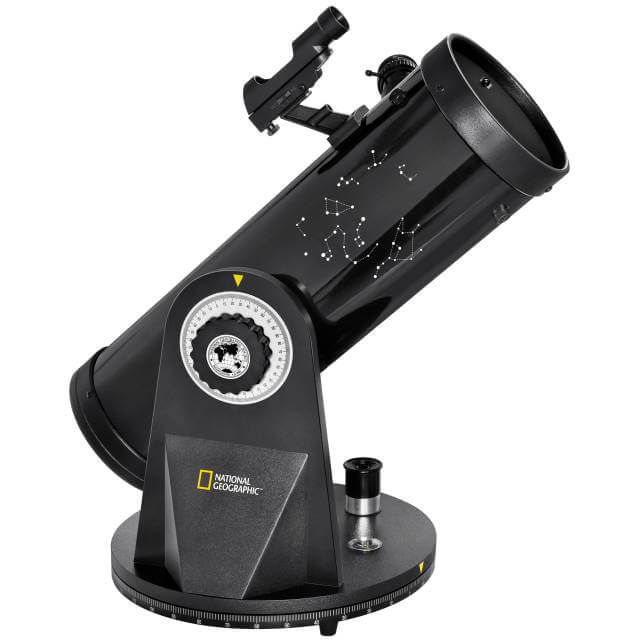 Making the Most of Your Small Telescope: A Beginner's Guide Introduction Greetings, stargazers! Whether you're embarking on your astronomical journey
Read More
Astronomy is an exciting hobby that allows us to explore the vast universe beyond our planet. Whether you're a beginner
Read More